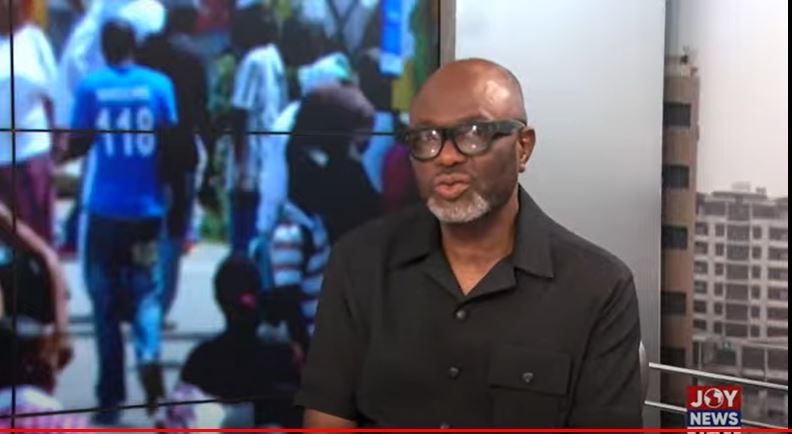 GUTA President Laments Declining Capital Due to Inflation and Interest Rates
The President of the Ghana Traders Association (GUTA) lamented the shrinking capital of businesses due to high exchange and interest rates as well as high inflation.
Speaking in an interview on JoyNews' The Pulse on Tuesday, Dr Joseph Obeng said companies were losing profits, adding that funds invested in the companies had been "depleted by more than 50%" due to the combined effects of the high exchange and interest rates. , and the high cost of inflation.
"Now we are struggling to get the same 100% value you had at the start of the year. Now your value is only 50% and it can buy half the trade you had l habit of buying," he added.
Ahead of the pledge, GUTA members in Accra closed their shops on Tuesday in a nationwide protest.
According to the aggrieved traders, their decision to stop trading activities is based on the exorbitant tax rates and the continued depreciation of the local currency against the US dollar.
According to traders, this negatively affects their businesses and depletes their capital and profit margins.
A visit from JoyNews' Bernice Abu-Baidoo Lansah of the central business district confirmed on Tuesday morning that some traders had already closed their stores.
They had red scarves on their hair indicating their displeasure with the prevailing economic crisis.
Traders have noted that if the situation remains the same, they will be forced out of business, hence the need to protest to draw government attention to their plight.
"As retailers, when we come to stock up, we women do not make any profit. All the profits were swallowed up by the raises. Some of us also operate on loans with very high interest rates and therefore we really make no profit.
Everything seems distorted in Ghana. The current regime promised to make things better, but now we women in particular are really suffering," lamented one of the traders.
The action by Accra traders follows an earlier closure by their counterparts in Kumasi, who also closed their stores for similar reasons.
Meanwhile, GUTA has engaged with the State Council with the challenges.
Obeng said consensus was reached during the meeting with the State Council, adding that GUTA was in favor.
".. They broke the petition down to about three, that is to say those that can be dealt with in the short, medium and long term… in fact the Council of State has done well, he says.