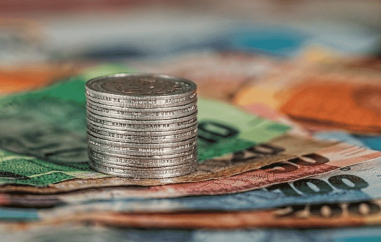 Banks are tightening interest rates
In a survey by audit and consultancy firm EY, more than one in two banks said they planned to adjust loan terms upwards this year. Thus, 52% of the 120 financial institutions surveyed, including eleven fintechs, expect business loans to become more expensive. In the case of mortgage loans, the figure reaches 57%, which is also due to measures taken by the German Federal Ministry of Finance, the financial supervisory authority Bafin and the Bundesbank to curb speculative exaggerations in the housing market l real estate by providing additional capital buffers to banks. These aim to make loans more expensive.
Virtually no bank manager expects lower interest charges for customers, according to EY. In addition to the search for yield, banks must also react to changes in interest rates and inflation. On the bond market, inflationary concerns and expectations of monetary policy tightening have fueled an interest rate dynamic whose strength is now increasingly evident. While the yield on ten-year German government bonds was still minus 0.4% in mid-December, it crossed the 0.8% mark on Monday. That's an interest rate differential of 1.2 percentage points.
The latest EY Banking Barometer further reveals that 30% of bank managers expect more restrictive corporate lending. Only 6% expect the opposite development. The assessment of business prospects in business with corporate clients is encouraging: 86% rate them as good or very good.
Despite the confidence in this line of business, private customers are threatened with further disaster in the form of further fee increases on top of higher interest rates for home loans. Already 15% would have increased current account fees this year. Another 34% planned to take this step. According to the EY survey, bank transfers have become more expensive at 12% of banks, and 28% are currently preparing to do so.
"In recent years, institutions in Germany have had to learn to cope with a low interest rate environment and to manage with significantly lower interest income than in previous periods," said Thomas Griess, managing partner of financial services in Germany at EY, quoted in the press release. At the same time, regulations are increasing. The bottom line is that it is becoming increasingly difficult to operate profitably. "So the banks continue to think seriously about new sources of income," he is convinced.
They also keep an eye on the cost side. In the wake of digitization and the shift to online banking, the branch network has been thinning for years. But there is no end in sight: 80% of bank managers surveyed expect the number of bank branches in Germany to decrease by at least 20% by 2025. "Corona still has a hastened the death of agencies," said Robert Melnyk, director of banking and capital markets practice at EY. In the wake of the pandemic, digitalization has also taken a big leap forward in retail banking, he says, and transformation has been significantly advanced. As a result, significant parts of the branch network of many banks are now coming under scrutiny.
According to Melnyk, branches must be closed in 25% of banks due to corona. "A lesson to be learned from the pandemic is that digital is also possible. Customers are increasingly willing to do their banking online," adds Melnyk. Admittedly, 29% of banks are considering staff reductions. They expect a decrease in the number of employees over the next six months. At the same time, 25% plan to increase their workforce. For EY partner Griess, there are no more general job cuts in the German banking sector. According to EY, new positions will be created in risk management and IT. Here, 55% of the banks surveyed want to create new jobs. On the other hand, 41 percent are making cuts in direct customer service, which is mainly a consequence of branch closures.
Wages are expected to rise further. About one in three bank managers expect higher total compensation, while 7% expect the opposite. According to Melnyk, the shortage of skilled workers also affects banks. They should increasingly dip into their own pockets to find qualified personnel.
Image by Steve Buissinne